Who we are
Lady Fiona, The Countess of Carnarvon
Dr Paul Millard has worked as a GP in Newbury for many years, with a focus on Palliative Medicine. Paul founded the Newbury and District Cancer Care Trust in 1984 and led the appeal for funds for the Rainbow Rooms in the Community Hospital.
Paul is one of the project leaders behind the Rosemary Appeal, helping to bring advanced Cancer and Renal disease care to the people of Newbury and West Berkshire.
Dave's qualifications and early career in computing focused mainly on design and project management in a large multinational, before taking up the I.T. Director role in a large city law firm. Prior to early retirement in 2008, Dave held various senior management roles in Siemens' business and I.T. outsourcing division. Since 2010, Dave has been a Trustee, then Chair, of Dingley's Promise, a Berkshire based charity providing vital support for pre-school children with additional needs. After the care and support that Dave's wife, Lynne, received from the Sue Ryder nurses and Rainbow Room staff in her final weeks and days, Dave was inspired to join NCC as a trustee in early 2020, and took over as Chair in January 2021.
Helen joined Newbury Cancer Care in 2007 after 22 years in the RAF and a further 4 years in Admin Support for Thames Valley Police. She was appointed as Executive Officer in 2008 and is the main point of contact for NCC. Helen is responsible for the day to day running of the charity as well as managing the Transport Co-ordinators, volunteers and Trustees. Helen lives in Thatcham with her two daughters.
Avril was born in Lambourn and has lived and worked in the area most of her life.
Penny became a trustee in 2018. Penny is a solicitor with a law firm based in Newbury, and has lived for most of her life in the local area. Penny became involved with the charity after losing a close relative to cancer and experiencing the valuable support of Newbury Cancer Care.
Jennifer became a trustee in 2018 after working with Newbury Cancer Care on the promotion of The Rosemary Appeal in conjunction with Newbury and Thatcham Hospital Building Trust. Jennifer has a marketing background and is currently employed as an account manager for a local creative communications agency.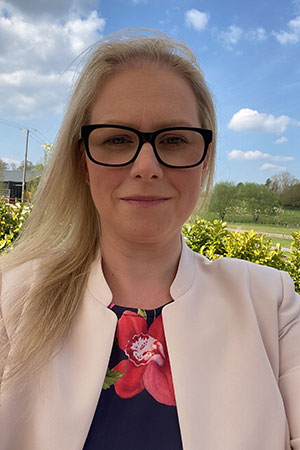 Emma lives in Thatcham with her husband and daughter and has worked as a marketing expert within a diverse range of industry sectors from retail to energy generation and is a member of the Chartered Institute of Marketing. Emma has been involved with Newbury Cancer Care since 2009, when her grandmother passed away from multiple myeloma and joined us as a Trustee in August 2019 after her mum passed away from cancer. Emma has a clear objective to promote the charity and fundraise for Newbury Cancer Care so that it can continue to support patients and their families at their most needed time in and around West Berkshire.
Clare has lived in the Newbury area for over 30 years and became aware of the charity when a close family member was diagnosed with a terminal illness. Clare has a HR & Business Operations background and currently works for a global software company.
Although Tessa's family originates in Devon, she lived in Stanford Dingley for 5 years as a child when her father taught at Bradfield College after retiring from the army. Life didn't take her back to Berkshire until 2005 when she relocated from London to join Vodafone at its Newbury headquarters, and met and married a Bucklebury man. Now retired from a career of marketing and programme management in international Telecoms, she joined Newbury Cancer Care in 2020. Having a brother and close friends who passed away as a result of cancer, she is pleased to be able to redirect some of that energy to help Newbury Cancer Care support those in West Berkshire affected by life-threatening illnesses.
I live in Thatcham, West Berkshire, with my husband and teenage daughter. Our son lives in Bath, with his fiancée, and I also have a 35-year-old stepson, in Colorado, USA. I grew up in Newbury and have lived in Oxford for 5 years, and 3 years in Southern Ireland. In 1994 I qualified as an NNEB Nursery Nurse and spent the following years, up until January 2021, working in various childcare roles. After losing my father, Tony to Prostate Cancer in August 2019, I decided to focus my attention on fundraising for the wonderful charity, Newbury Cancer Care. Two years later, in April 2021, I too was diagnosed with Breast Cancer. After a year of Chemotherapy, Radiotherapy and Herceptin injections, I am now very happy to say I am Cancer Free, but my own journey has fuelled my determination to raise as much money for this great charity as possible. To help me achieve my fundraising goals I set up a Facebook group, `Hope, Strength and Courage`. A group of men and women, who have either been on, or are still on their own journey with Cancer, or who have lost a loved one to this cruel disease. The initial plan was to raise £10,000, over a two-year period. As of February, 2023, the group has 1,200 members, and is growing all the time, and our current fundraising total is £25,000. We will continue, there is no stopping us now!! In December 2022, I was honoured to become a trustee for this wonderful charity.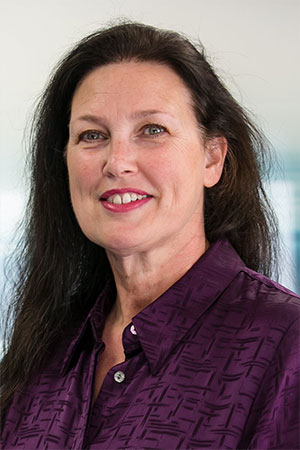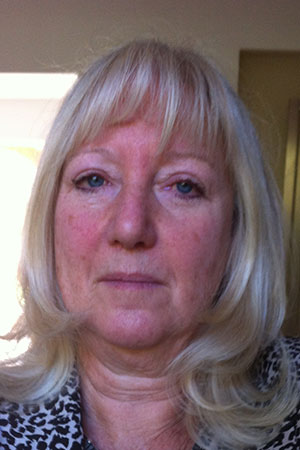 LEARN MORE